BACK TO SCHOOL, BACKPACK!
My second collaboration with Simon Rich.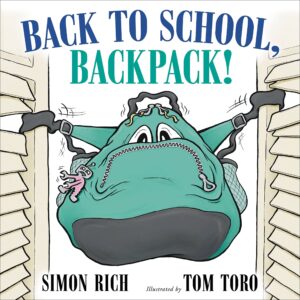 I'M TERRIFIED OF BATH TIME
I illustrated Simon Rich's first children's book!
It's available to order now!
Published April 5, 2022
HOW TO POTTY TRAIN YOUR PORCUPINE
Check out my debut children's picture book!
Get it on IndieBound or Amazon.
Published May 12, 2020
A USER'S GUIDE TO DEMOCRACY
I illustrated this fun, informative civics crash course written by the hosts of Civics 101.
"An informative and appealing civics lesson for first-time voters and old hands alike."
―Publisher's Weekly
Get it on IndieBound or Amazon.
Published September 8, 2020